These deli style rolls are the perfect sandwich roll – they have a substantial crust yet are light and airy on the inside. Just like you would find at a deli!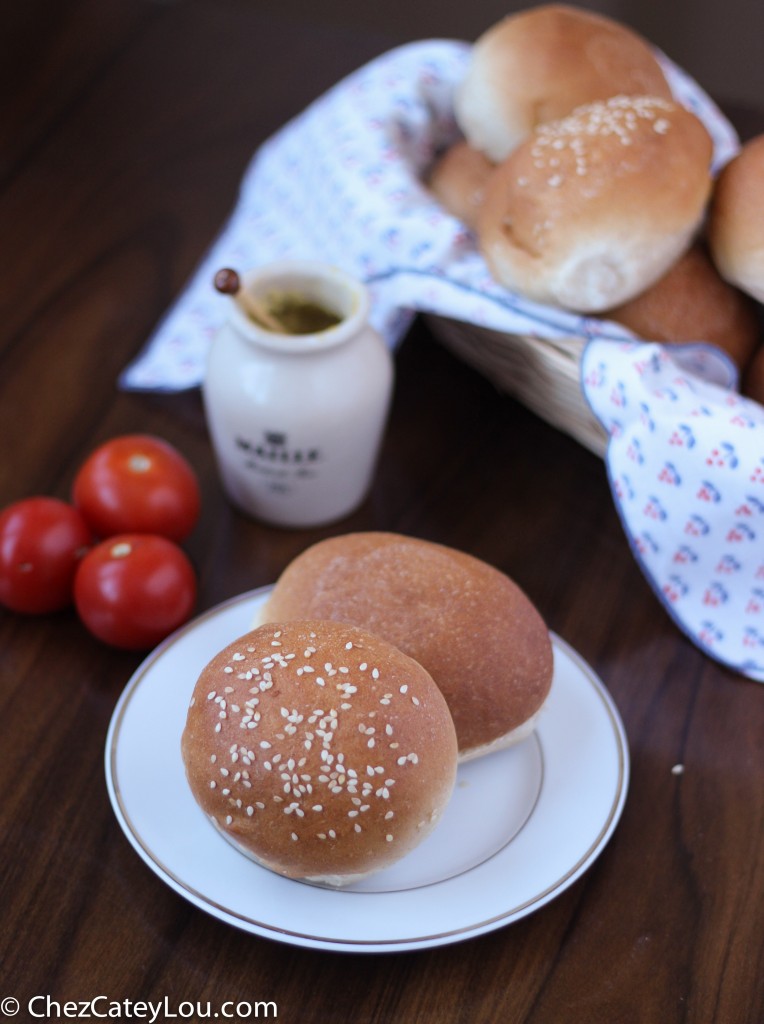 It is no secret that I love baking bread. I usually try out a different loaf every weekend that we are in town. But for some reason, I never make rolls. I'm not sure why – they aren't harder to make than normal bread. I just never think about it. But some sandwiches just call out for a roll. Like pulled pork – definitely need a roll for that! Or an egg sandwich – it just isn't the same on toast. So I decided that we needed some deli style rolls in our life!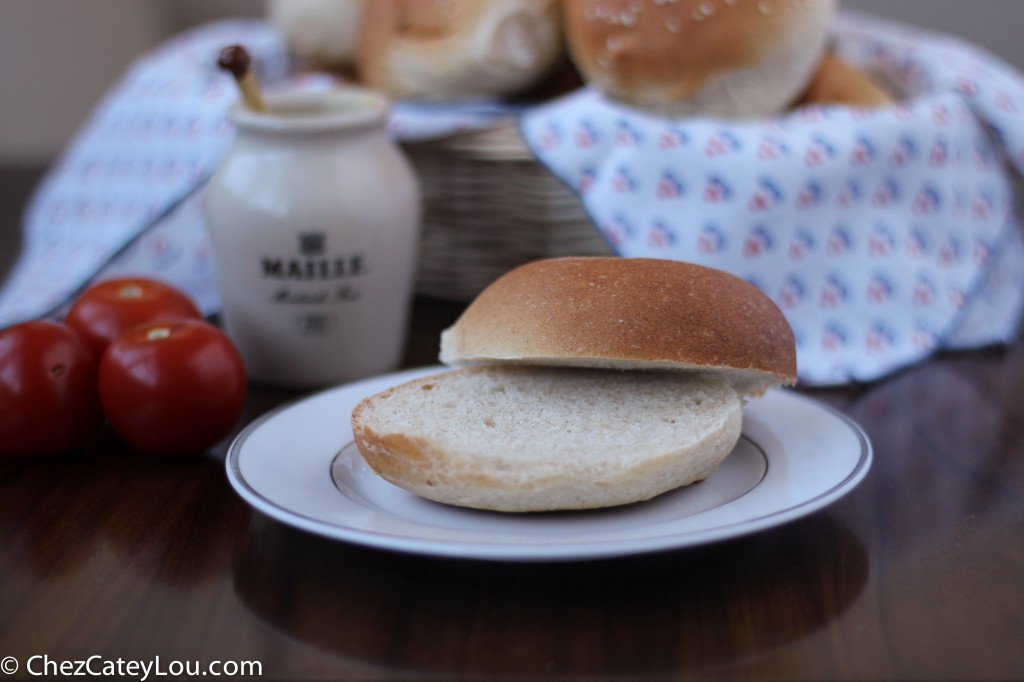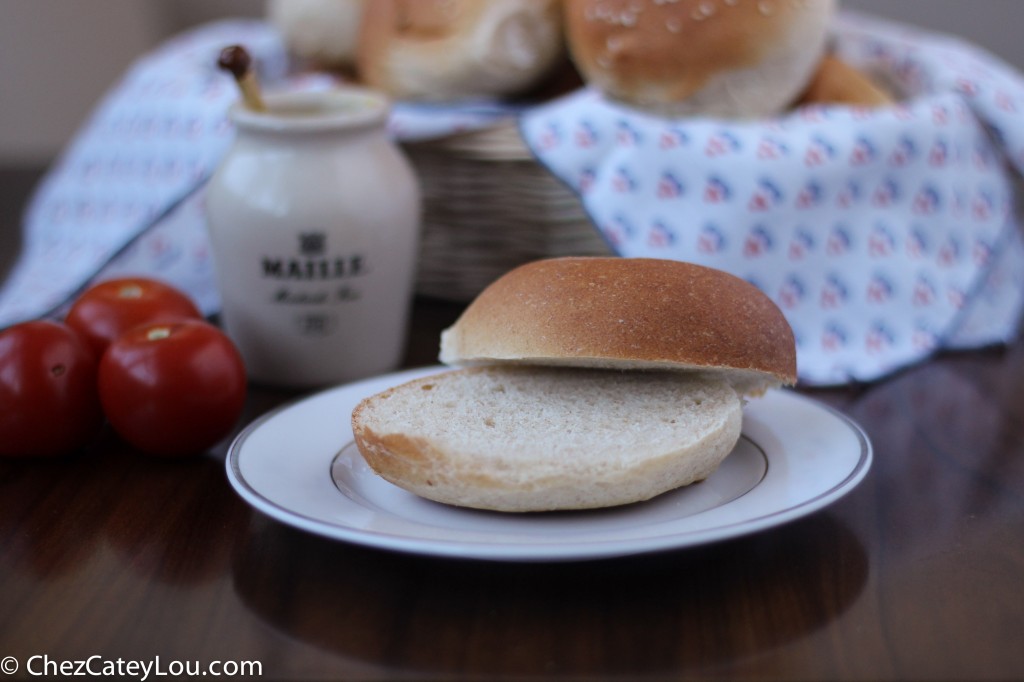 So making rolls really isn't any harder than making a loaf of bread. All the beginning steps are the same. Mix your ingredients together. Knead the dough. Let it rise until doubled in size. But then instead of shaping it into a loaf, you shape it into rolls. It is a little more time consuming, but I think it is kind of fun to shape the dough. It is like playing with play-dough! Except you get to eat it in the end.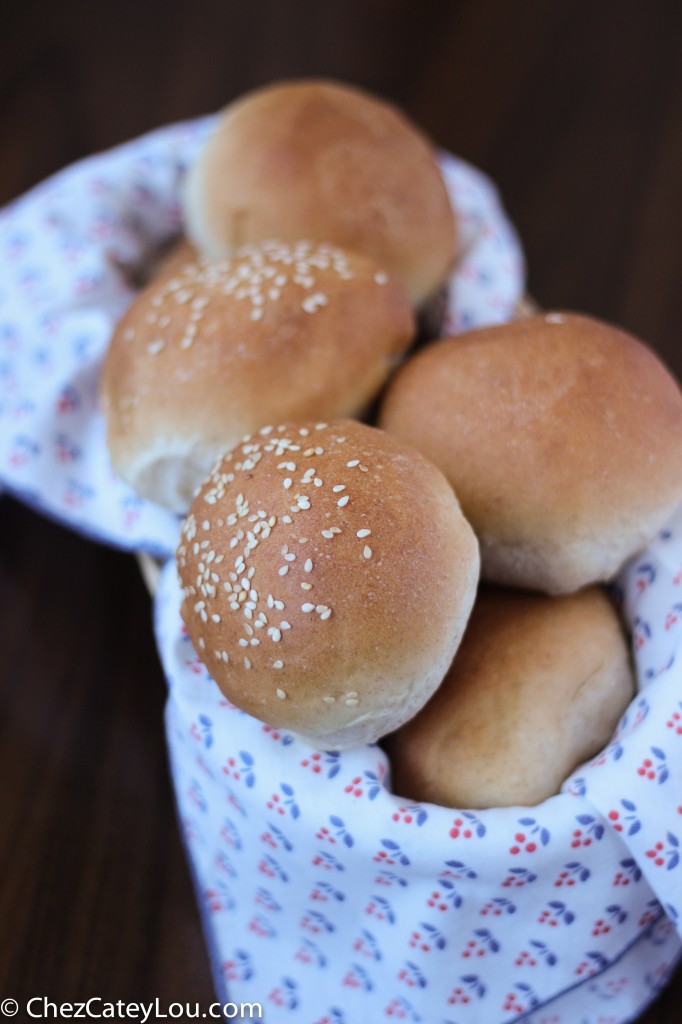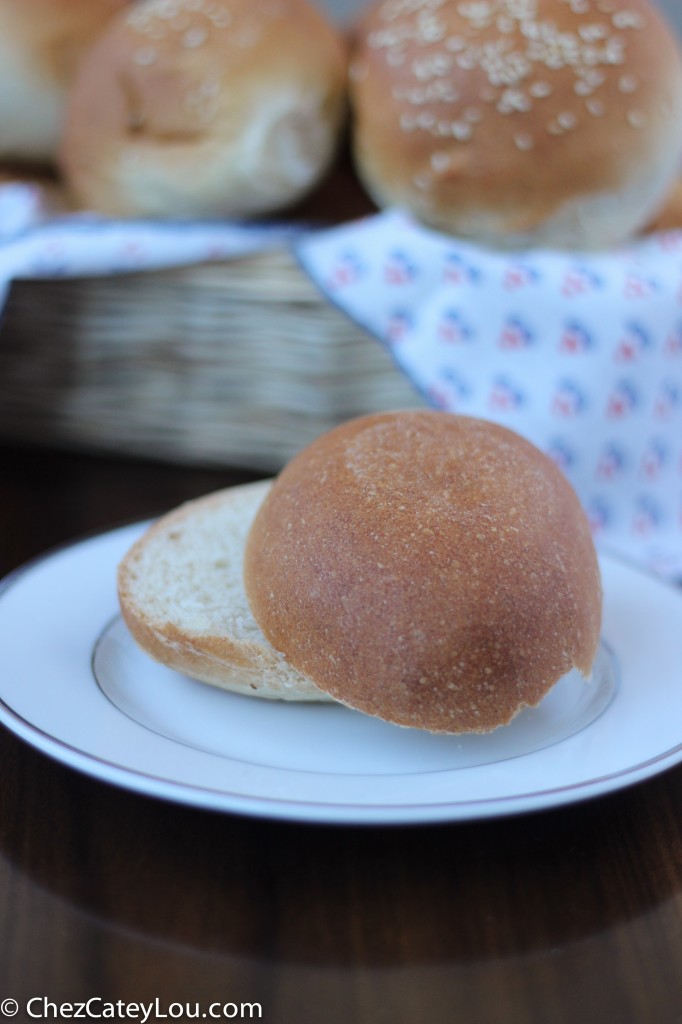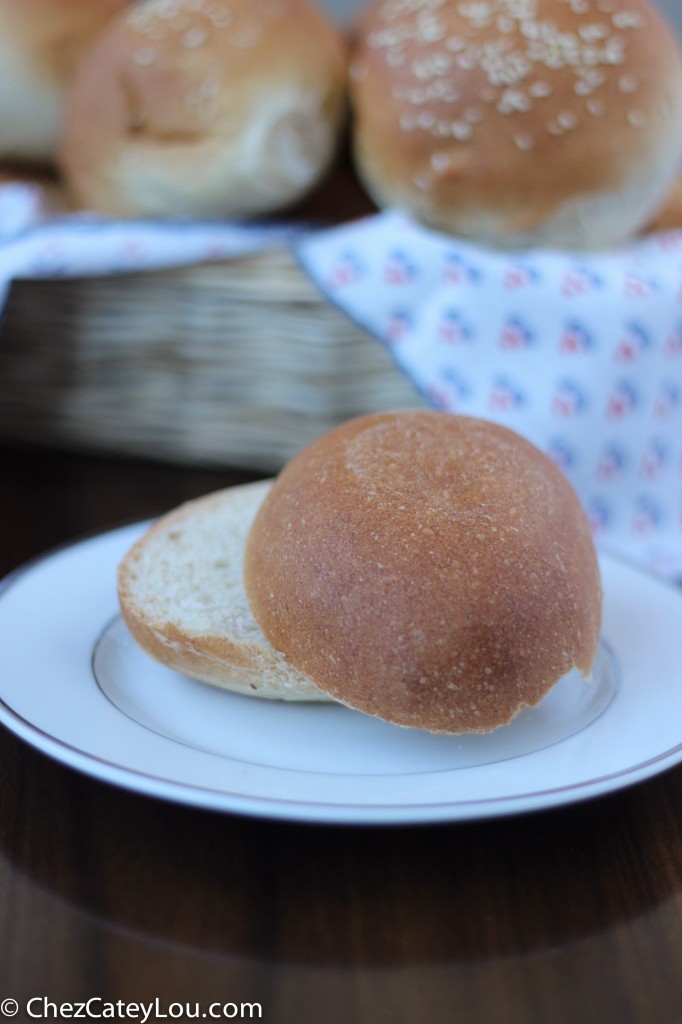 To shape the dough, cut it into even pieces, depending on how large you want your rolls. Remember, the dough will expand and rise, so cut the pieces accordingly. Then take a piece of dough, and lightly pull the edges under, turning the dough ball in your palm after each pull, until you have a smooth and taut top and the bottom is sealed. It takes a little practice, but you will get the hang of it quickly and then it becomes fun!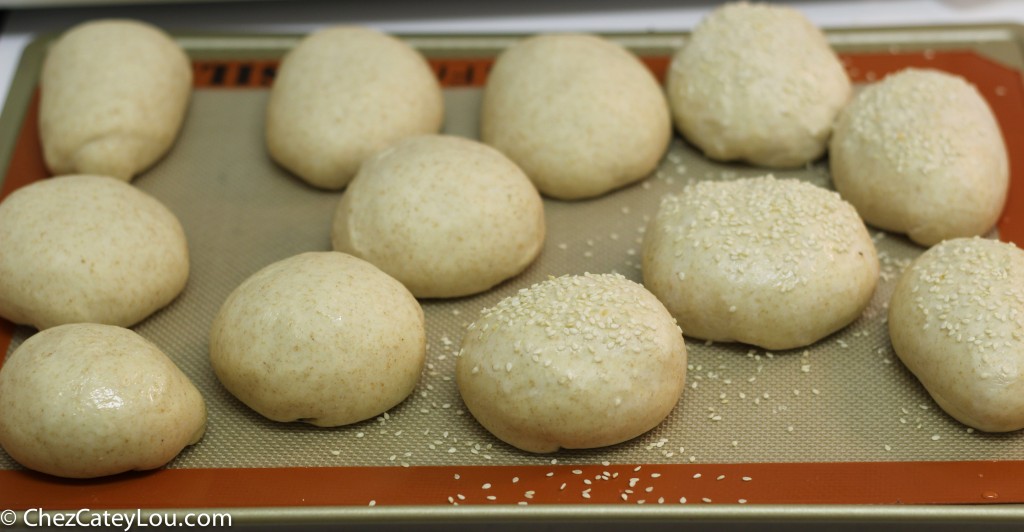 You can top these rolls with sesame seeds or poppy seeds, or leave them plain. I did half and half so that we could have a little of both.
These rolls are slightly crusty on the outside, and soft and chewy on the inside. They are substantial enough for a sandwich, but still light and fluffy in texture. They are the perfect vehicle for an egg sandwich!!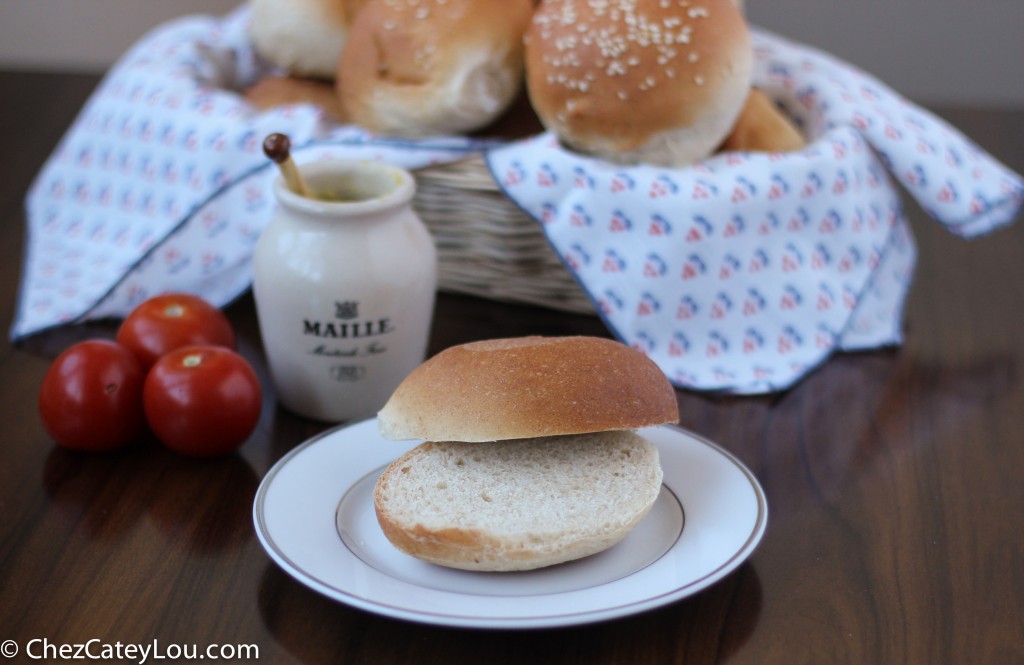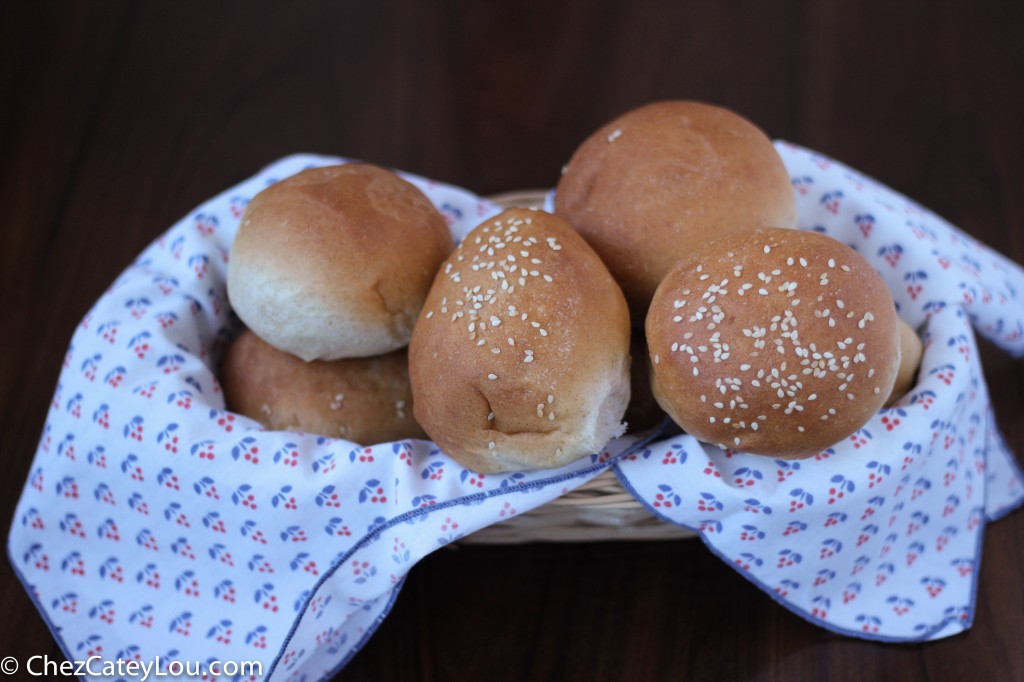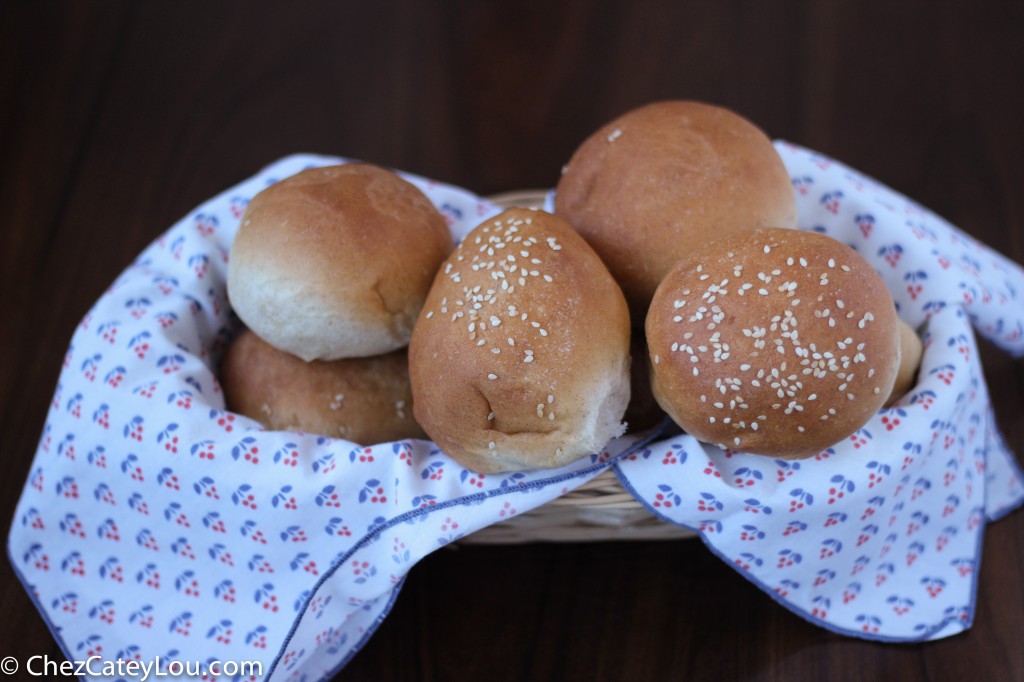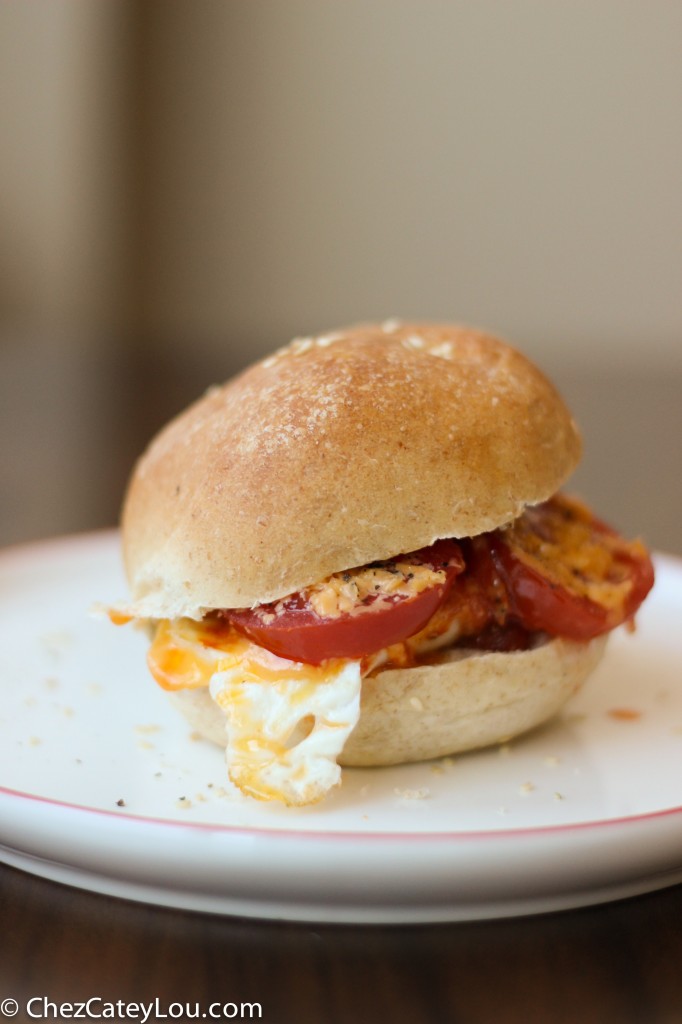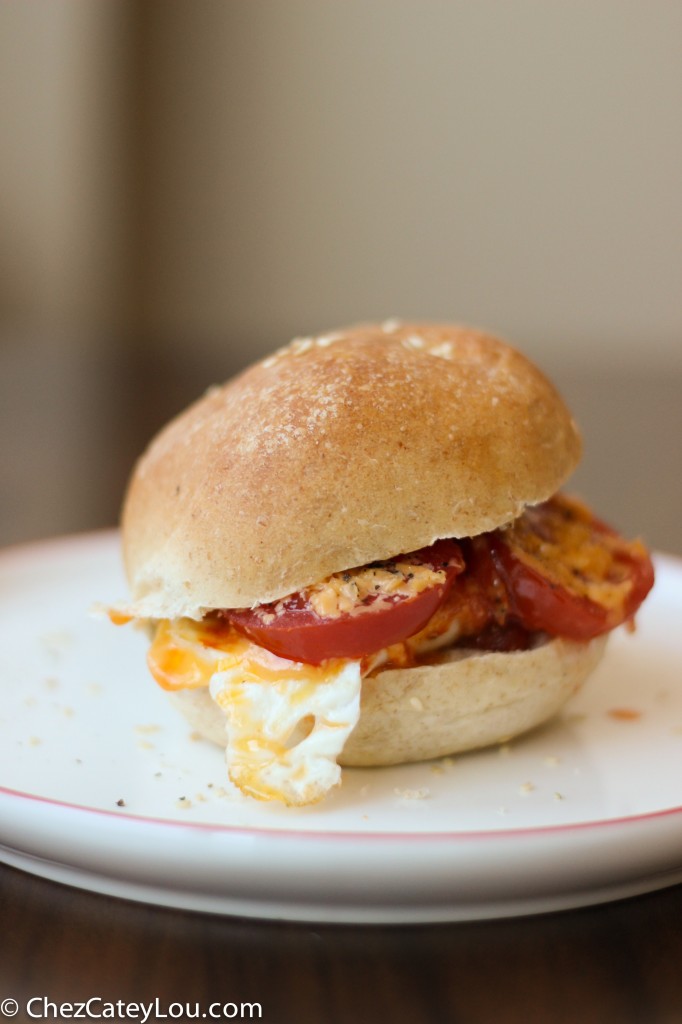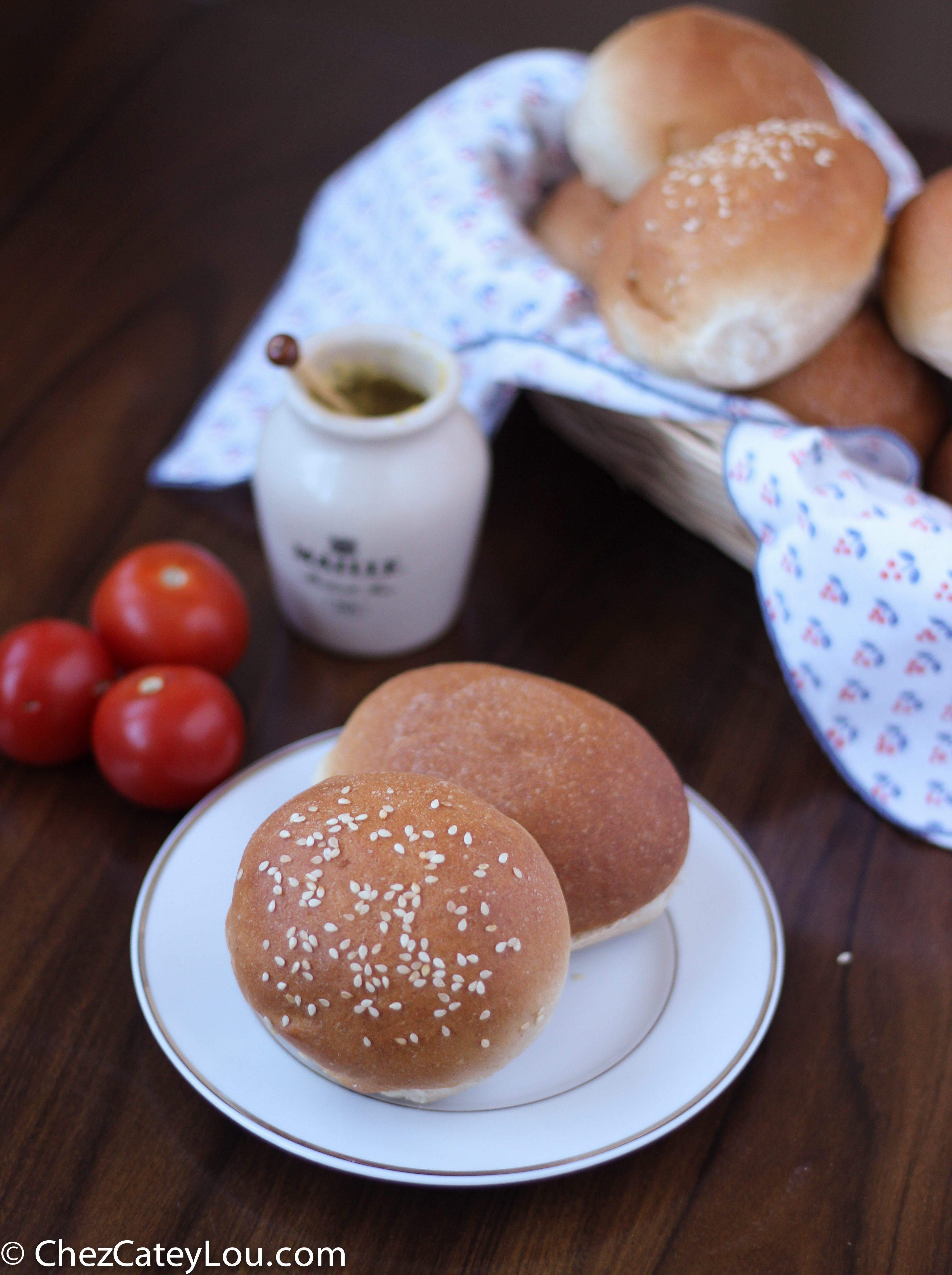 These deli style rolls are the perfect sandwich roll - they have a substantial crust yet are light and airy on the inside. Just like you would find at a deli!
Ingredients
2 1/4 cups bread flour
1/3 cup whole wheat flour
1 1/2 teaspoons instant yeast
1 tablespoon honey or sugar
1 teaspoon salt
1 large egg
2 tablespoons unsalted butter or vegetable oil
3/4 cup lukewarm water
2 to 3 tablespoons sesame seeds or poppy seeds (for topping)
Instructions
In the bowl of a stand mixer fitted with the dough hook, stir together all the ingredients (except the seeds). Knead with the dough hook for 5 - 7 minutes, until the dough is smooth and elastic. You can also do this by hand.
Transfer the dough to a lightly oiled bowl, cover with plastic wrap, and let it rise in a warm place until it is puffy and almost doubled in size, about one hour.
Transfer the dough to a lightly greased counter or a silicone mat, and divide it into 12 pieces (if you want your rolls larger, you can divide it into 8 pieces)
Shape each piece of dough into a ball, and place on a cookie sheet lined with parchment paper or a silicone mat. You might need to use two cookie sheets depending on their size - make sure to leave a lot of room between the rolls so they can rise. Lightly press on each roll to flatten them a bit.
Lightly over the cookie sheet(s) with greased plastic wrap, and let rise in a warm spot until puffy, about 30 - 40 minutes.
Halfway through the rising time, preheat the oven to 400 degrees F.
When the rolls are risen, lightly brush the surface with water and sprinkle with seeds (if desired)
Bake until the rolls are deep golden brown, 18 to 25 minutes (the time will vary depending on the size of your rolls). Remove from oven and cool on a rack.
If desired, just before serving, reheat the rolls in a 375°F oven for 5 minutes or so, to crisp.
Notes
https://chezcateylou.com/deli-style-rolls/
© Chez CateyLou. All images & content are copyright protected. Please do not use my images without prior permission. If you want to republish this recipe, please re-write the recipe in your own words, or link back to this post for the recipe.
Need more sandwich bread ideas?