Sundried Tomato Hummus is so easy to whip up and tastes delicious! Perfect for a quick and tasty snack or for a last minute party appetizer!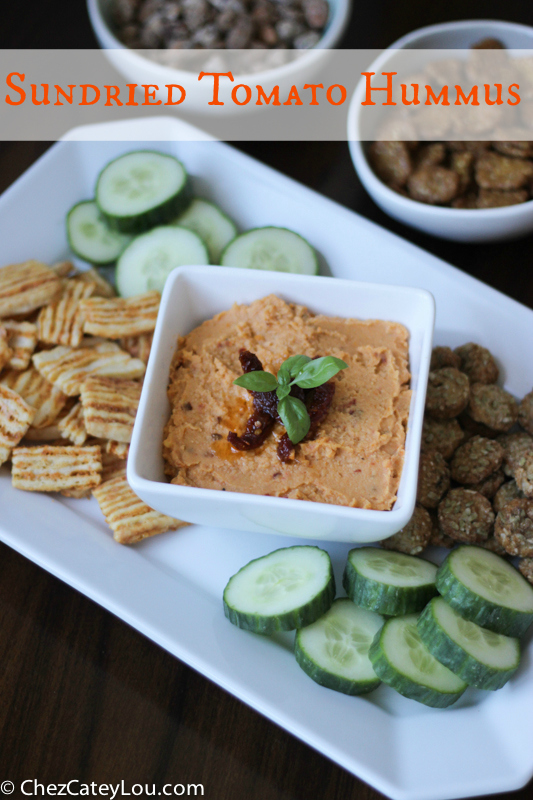 I can't believe that it is already November! Thanksgiving is right around the corner and then Christmas. And with that comes holiday parties and last minute visitors and casual get-togethers.  And that is when NatureBox can save the day.  Pair NatureBox snacks with a quick and easy homemade recipe like this Sundried Tomato Hummus and you have an impressive and delicious spread ready in no time!
So what is NatureBox? Well I'm glad you asked! NatureBox delivers five nutritionist-approved and delicious snacks right to your door every month! Tasty and healthy snacks, brought right to you. Sounds too good to be true, right? It isn't! And it gets better, you can try it for FREE! Scroll to the bottom of the post for a link to start a free trial of NatureBox!
…