Ricotta and whipped eggwhites make these lemon ricotta pancakes the lightest and fluffiest pancakes I have ever eaten! Perfect for weekend breakfasts!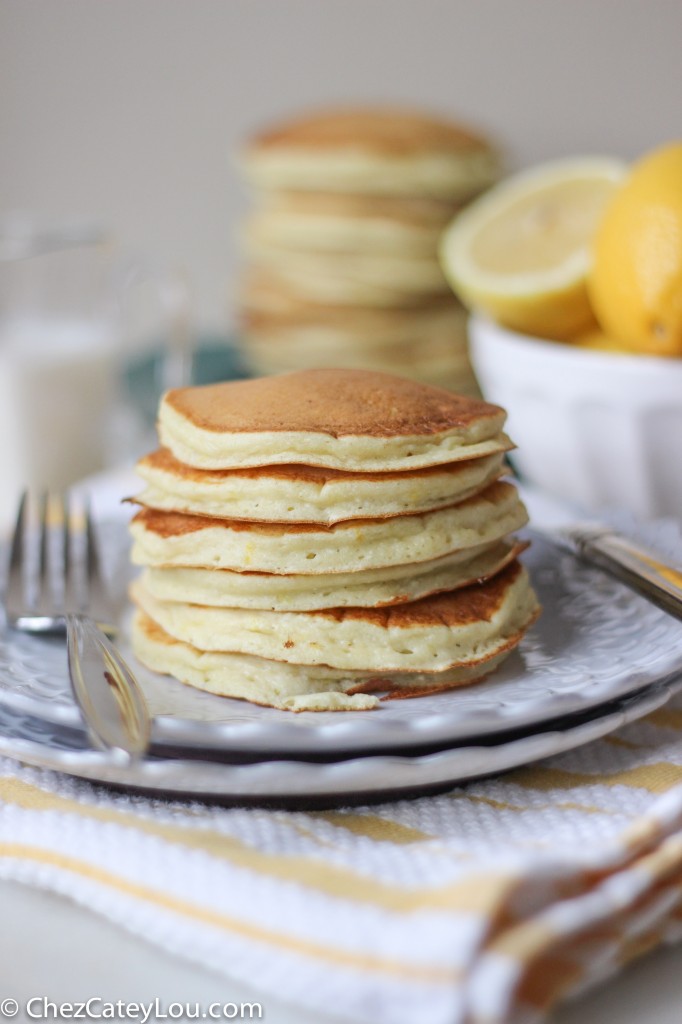 Sunday morning = pancake time. Growing up, my dad made us a big breakfast almost every Sunday.  It was the best. Well, it still is the best because he still cooks breakfast any time I am home in St. Louis. Tons of bacon. Fresh squeezed orange juice. Fried eggs if you want them (cooked in bacon fat and served on rye toast. that is worthy of its own blog post). And of course, my favorite, pancakes.
I still crave pancakes pretty much every weekend. And while I will always love good old fashioned plain pancakes, I love trying out new varieties. Like these lemon ricotta pancakes.
…