La Mar by Gastón Acurio is an incredible Peruvian fusion restaurant specializing in fresh seafood and grilled meats, located in a beautiful waterfront setting in the Mandarin Oriental hotel in Miami.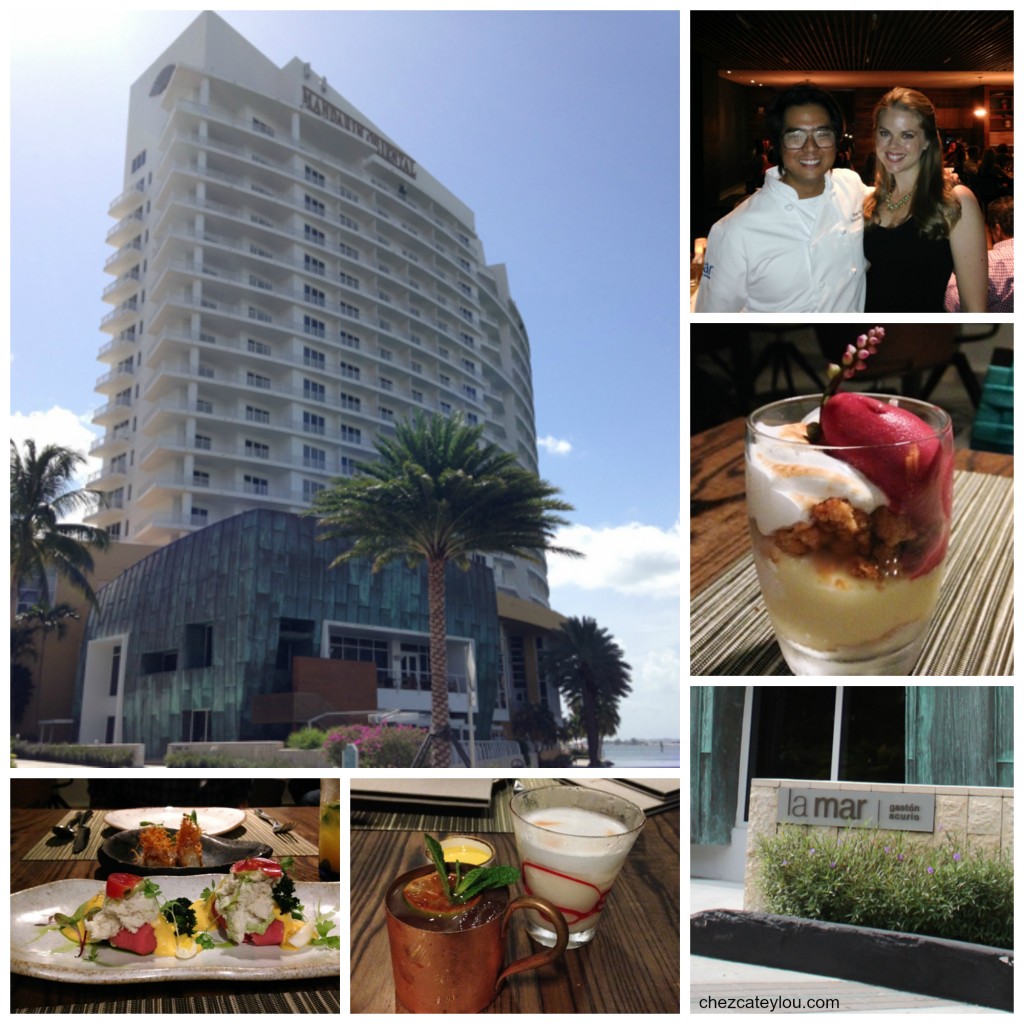 On our most recent trip to Miami we had a great dinner at La Mar – the new flagship restaurant at the Mandarin Oriental Miami. La Mar, which specializes in Peruvian Fusion, is part of the Gastón Acurio restaurant group that includes Astrid & Gastón in Lima, Peru; the 18th best restaurant in the world per the World's Best list. From the quality of the food, to the excellent cocktail menu, to the first-class service, La Mar is far better than the typical 'hotel restaurant' and is a must-visit for Miami travelers and fans of Latin American cuisine. That is, unless you're planning to strut your stuff on South Beach the next day…
The Mandarin Oriental is located on Brickell Key (a small manmade island right off downtown Miami) and La Mar has a beautiful setting right on the water. In the cooler months, we suggest sitting outside and enjoying a lovely view of the city skyline. However, in the summer, when Miami has the humidity of a rainforest, it's probably best to sit inside.
Also noteworthy was the excellent service at La Mar. Our waiter, Nicholas, was very helpful guiding us through the menu and made some great recommendations.
…