This Irish Soda Bread is so quick and easy – no yeast required. The perfect soda bread for St. Patrick's Day!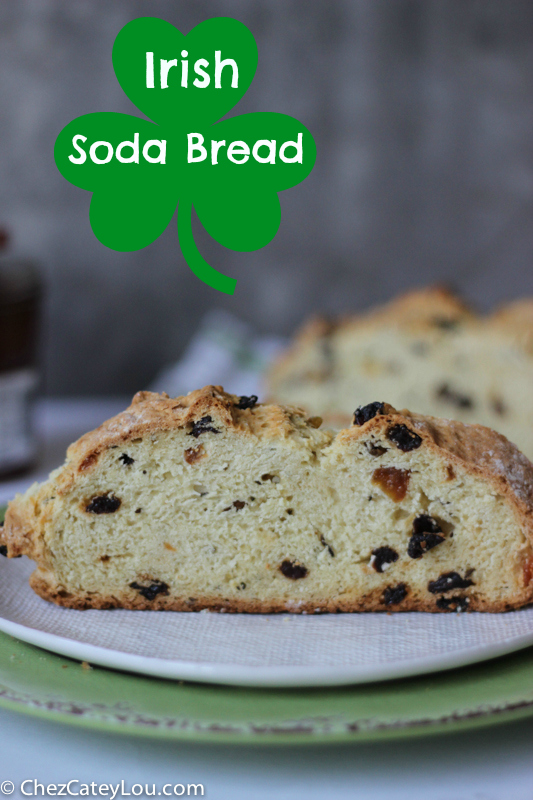 Does anyone else feel almost jetlagged because of daylight savings? You wouldn't think one hour would make that big of a difference, but I could barely get out of bed this morning! Although I will be very happy when it is still light out when I leave work. It will almost make the lost hour of sleep worth it. Almost.
But what did finally get me out of bed this morning was the thought of this Irish Soda Bread waiting for me! Soda bread, toasted, slathered with butter – what a perfect breakfast. And the bread couldn't be easier to make!
…